These healthy lunch ideas for teens are sure to satisfy both you and your kids. They're delicious and easy enough for your teens to cook for themselves.
Regardless of their age, children can be difficult to cook for. Many teens are picky eaters with constantly changing taste buds. While you may be tempted to phone it in and resort to frozen meals and boxes of mac and cheese, it's important to nourish your children with healthy foods. Try out any of these healthy, easy lunch ideas for teens. Cook together alongside them and soon they'll be meal prepping and planning all on their own!
1. Burrito Bowl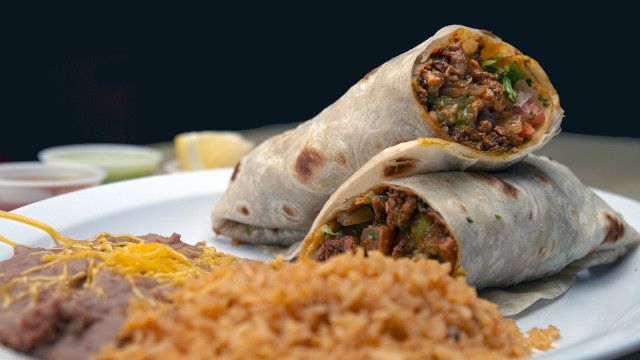 Burrito bowls make for great lunches both at home and on the go. All you need is some Mexican rice, beans, grilled bell peppers, lettuce, pico de gallo, guacamole, lime juice, and maybe some sour cream. Pack the bowl with extra protein by adding a vegan meat, like plant-based taco meat. This makes for a delicious, healthy, and filling meal. You could also consider packing congri rice for your hungry teen.
2. Peanut Butter Banana Sandwich
Put a twist on the classic PB&J and make a peanut butter and banana sandwich instead – bonus points if you use homemade peanut butter.  Spice it up with a sprinkle of cinnamon and allspice after you spread the peanut butter. This is an easy lunch idea for teens that they can make themselves on early mornings before heading out the door. Alternatively, serve hot on toasted bread when at home.
3. Sushi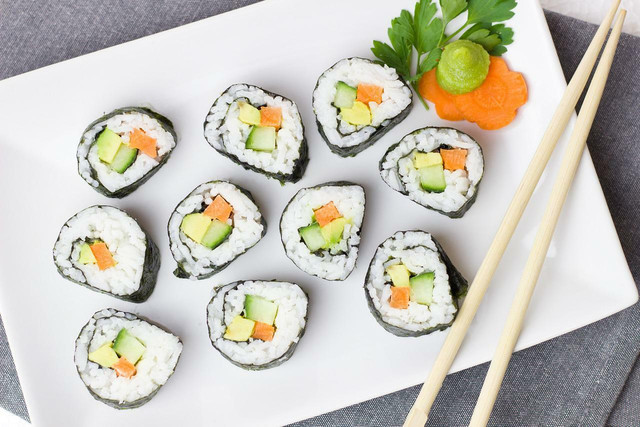 Sushi is easy to make and can be filled with anything you want! If you have picky teens, have them choose their own fillings. Make homemade veggie sushi rolls together and let them roll their own creations. This is an ideal school lunch idea for teens as there's no need to microwave.
4. Burgers
Everybody loves a burger! Make some healthy veggie burgers for your teenagers. Start by whipping up these black bean burger patties. Pack the burger with lots of veggies, add some yummy sauces and you're good to go.
5. Pizza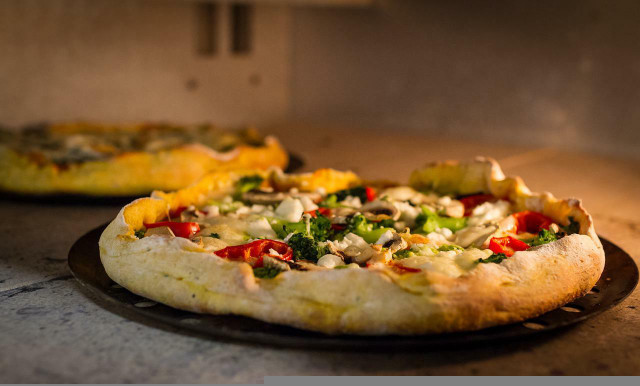 Everybody loves pizza. Instead of going out, you can make a much healthier pizza at home relatively easily. This also makes for a fun family activity. Start by making homemade pizza dough, or pick up some dough from the store. After covering in marinara sauce, get creative with your teens and add whatever toppings you wish. If you're in need of some inspiration, check out this spinach and feta pizza, or vegan pizza toppings list.
6. Pasta Salad
This healthy lunch idea for teens is a great way to get your kids to eat some veggies. It's also a good alternative to regular pasta dishes on a hot summer day. We recommend filling your salad with sun-dried tomatoes, chickpeas, arugula, mozzarella, and cucumber. Add your favorite dressing and you're all set. You can also make pasta salad ahead of time and freeze it for later.
7. Wraps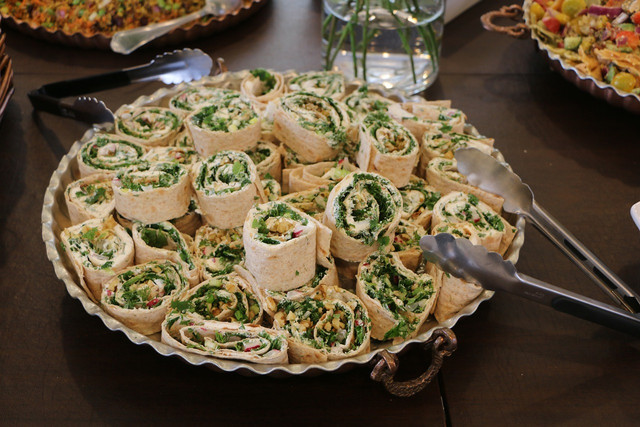 Pick up some large tortillas and make some yummy, healthy wraps. Have your teens pick out what fillings they want to make sure you whip up something they'll love. Some good ideas might include halloumi, homemade falafel, cabbage, lettuce, bell peppers, and onions. Don't forget the hummus and tsatsiki! Check out this vegan shawarma recipe for more ideas. Pack these up or eat them at home. If you make extra ingredients, your kids can make themselves wraps for a couple more school lunches as well.
8. Fruit Salad
Chop up some seasonal fruit for a delicious fruit salad. Add nuts and avocado for some healthy fats, and make sure to include a yummy dressing made from lemon juice and maple syrup. This is sure to satisfy those teens with a sweet tooth.
9. Smoothie Bowl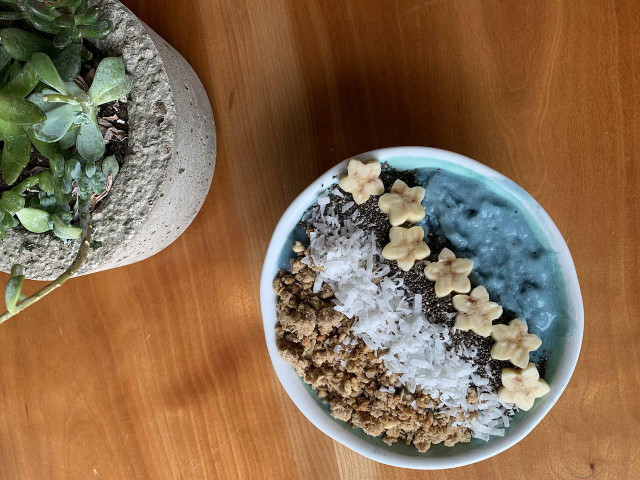 Another sweet lunch idea for teens is a smoothie bowl. While these can't be packed and eaten at school, they make for great healthy and easy lunches at home. Toss some fruit into the blender and make a nice thick smoothie. Let your kids top off the bowls with their favorite granola, nuts, berries, biscuits, and more.
10. Pesto Pasta
Hopefully, your teen has grown out of the phase where they won't eat anything green. Pesto pasta is a delicious meal that makes an ideal lunch idea for teens. If you have a hard time getting your kids to eat their leafy greens, blanch some spinach and blend it into your homemade pesto. You can also try making broccoli pesto. The green color remains and your teens will hardly notice the difference in taste!
11. Quesadillas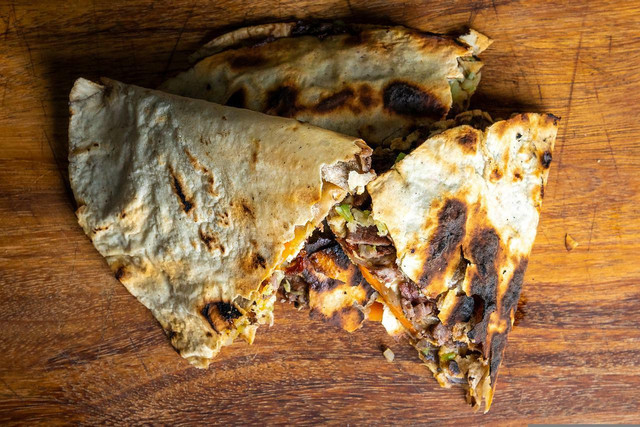 Move away from the traditional grilled cheese and work on your quesadilla game instead. These are easy enough for your kids to make themselves, and offer lots of space for added nutrients. Simply heat a pan with a little bit of butter and toss your tortilla on the heat. Fold in cheese, beans, and lots of veggies. For vegan readers, try this vegan alternative quesadilla filling.
12. Stir-Fry
Fry up whatever vegetables and proteins you have laying around the kitchen. Season with your favorite sauces and spices and serve with rice or maybe some noodles. Stir-fry makes for a great dish you can cook in large quantities and pack for several lunches throughout the week. It's a yummy and versatile lunch idea for teens that never gets old.
13. Greek Salad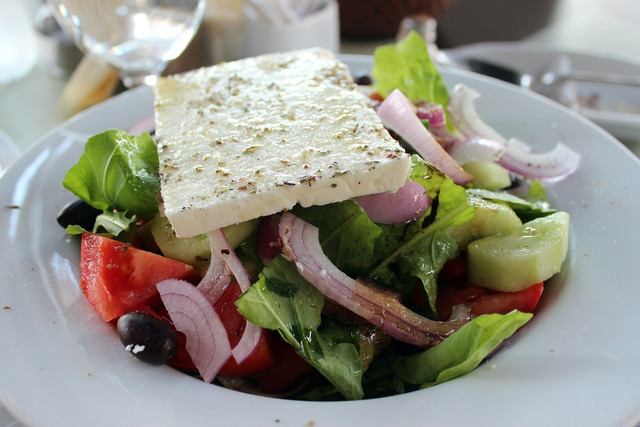 Greek salad is an easy, healthy, and refreshing lunch you can make year-round. All you need is cucumbers, tomatoes, and feta. Many people also enjoy adding bell pepper and onions. If you want to make it a bit more substantial, we recommend adding chickpeas or couscous. Top off with olive oil, lemon juice, oregano, salt, and pepper, and you are done. Use this lunch idea for teens at home or pack it in their lunchbox.
14. Bagel Sandwich
Bagels aren't just for breakfast. Teach your kids how to make delicious bagel sandwiches to enjoy at home and at school. Stick with something simple like cream cheese and cucumber, or try some of these more exciting vegan sandwich recipes. For those with a sweet tooth, try cream cheese and jam combinations.
15. Cheese Board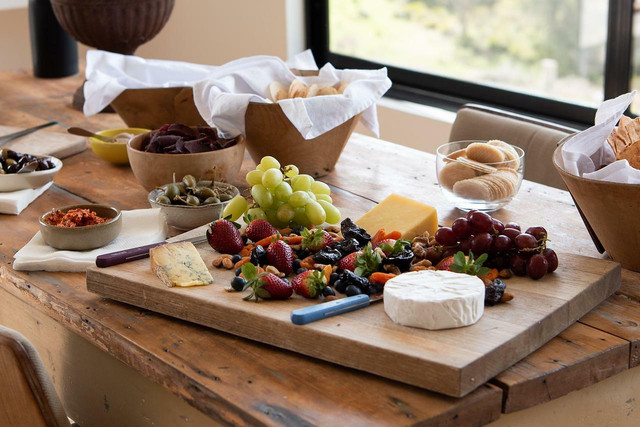 Make a nice cheese board for lunch at home, or toss all the ingredients into some Tupperware for a packed lunch. All you need is some cheeses, crackers, fruit, and veggies. We recommend grapes, strawberries, cucumber, and bell pepper slices. If your teen is vegan, add some vegan cheeses to the mix. Not only are cheese boards cute, healthy, and delicious, they require almost no prep time!
Read more:
** Links to retailers marked with ** or
underlined orange
are partially partner links: If you buy here, you actively support Utopia.org, because we will receive a small part of the sales proceeds.
More info
.
Do you like this post?
Thank you very much for voting!