Make Earth Day 2023 fun and impactful with these 19 Earth Day activities that will help you celebrate, connect with nature and make a difference!
Are you looking for Earth Day activities to make a positive impact on our planet? We've compiled a list of ideas to help you celebrate Earth Day, raise environmental awareness and adopt sustainable living practices. From everyday green living ideas, to spending time outdoors and picking up litter to reduce plastic pollution in the ocean — with kids or at the workplace, there's something for everyone to make Earth Day 2023 the best yet.
Earth Day is an annual global event held on 22 April every year to raise awareness about sustainability, eco-friendly living and the importance of preserving our planet. Since the first Earth Day in 1970, which took place in the US, the movement has grown significantly, with millions of people participating in activities worldwide. This Earth Day 2023, join the celebration by engaging in some of these inspiring activities that promote sustainability, conservation and environmental awareness. Happy Earth Day!
Outdoor Earth Day 2023 Activities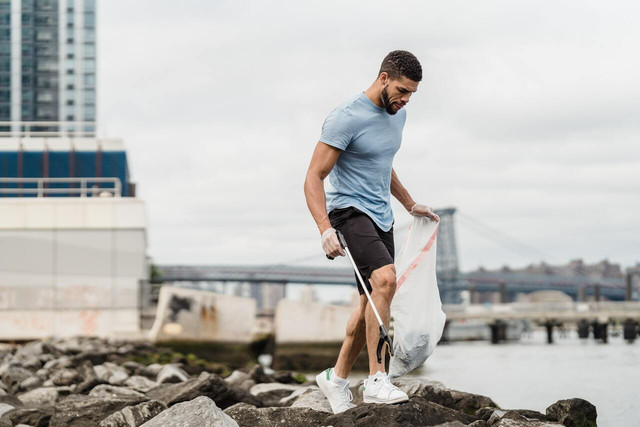 1. Community cleanup: Gather your family and friends and organize a cleanup event in your neighborhood or participate in an existing one. Gather family and friends to clean up public spaces such as parks, trails or beaches, and ensure proper disposal and recycling of collected waste.
2. Nature walk or hike: Get outside and celebrate Earth Day 2023 by spending time in nature. Explore a new nature path or urban hiking for some fresh air. There are many benefits to walking — it can help beat bad moods and improve mental and emotional well-being. Try walking barefoot to enhance your connection with the Earth.
3. DIY bird feeder:  Create a homemade bird feeder using eco-friendly materials to support local bird populations and promote biodiversity in your backyard. Remember that bread is not good for birds, but there are other options for feeding them — like homemade suet.
4. DIY bird box: Learn how to make a bird box or nesting box using sustainable materials to provide shelter and nesting space for local birds. Installing bird boxes in your garden helps protect bird populations and encourages a thriving ecosystem.
5. Build an insect hotel: Another great Earth Day 2023 activity to do outdoors is constructing a bug hotel or insect house in your garden. Bug hotels provide a safe habitat for beneficial insects and are great ways to help bees, contributing to a healthier ecosystem. Lots of insects need a safe place away from pesticides and pollution to build their shelters and spend the winter months.
6. Plant a tree: Make a lasting impact by planting a tree in your yard or participating in a local tree-planting event. Trees and forests provide essential benefits, such as cleaning the air, absorbing carbon dioxide and creating a habitat for wildlife.
Earth Day Activities to Do at Home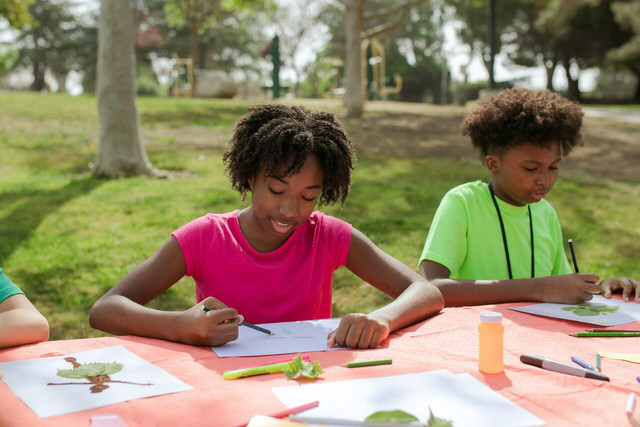 7. Propagate indoor plants: Learn how to propagate indoor plants and share cuttings with friends and family to promote greener living spaces. Did you know that water propagation allows you to grow new plants from the ones you have? Some of the best plants for propagation are philodendrons, pothos, pilea and spider plants. You can propagate monstera plants, grow aloe vera and even propagate succulents!
8. Adopt a plant-based diet: Reduce your consumption of animal products to lower your environmental footprint and improve your health. Consider going vegan, becoming vegetarian, trying out a flexitarian diet or simply incorporating more plant-based diet meals into your life. These approaches help you avoid participating in the adverse effects of meat production, such as factory farming and increased greenhouse gases.
9. Use reusable grocery bags: Replace single-use plastic bags with reusable shopping bags to minimize plastic waste and support a zero-waste lifestyle. Reusable bags reduce the amount of plastic waste in the environment. You can also try plastic-free shopping as a first step towards going plastic-free.
10. Save electricity: Turn off lights and electrical appliances to save electricity when not in use, and help your family understand how their energy-saving practices affect planet Earth.
11. Eco-friendly crafts: Get creative by making environmentally friendly crafts. Try creating handmade paper, eco-friendly decorations, and upcycling ideas for home decor or art projects to promote sustainability and inspire your artistic side. Egg carton crafts for kids are another fun project.
Celebrate Earth Day 2023 With Kids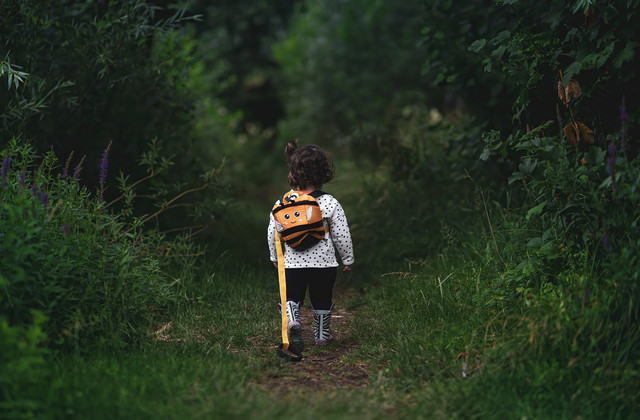 12. Family volunteering: Check out local volunteering opportunities and participate in environmental initiatives with your family. Inspire your kids to take the care of the Earth into their own hands with these 12 Cool Volunteer Opportunities for Kids or 9 Online Volunteer Opportunities.
13. Visit a local farmers' market: Teach your kids about the benefits of buying local organic produce and support sustainable agriculture by shopping at farmers' markets. It's a great time for teaching them how your food choices can reduce your carbon footprint.
14. Plant an indoor herb garden: Start a kitchen herb garden with your children to encourage eco-friendly habits and foster their connection with nature. You can also grow a herb garden on your windowsill.
15. Earth Day scavenger hunt: Organize a scavenger hunt for your kids, their friends, or neighborhood children to discover and learn about local plants, animals and ecosystems. From spotting different flowers and plants to a litter-collection race, the little ones will love this Earth Day activity.
Earth Day Activities for the Workplace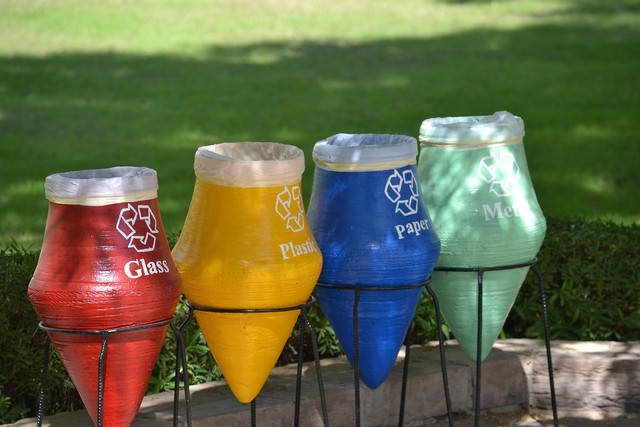 16. Promote reusable water bottles: Encourage coworkers to use reusable water bottles to reduce plastic pollution and facilitate a sustainable work environment.
17. Plant-based office meal: Host a plant-based lunch with colleagues to raise awareness about the environmental benefits of a plant-based diet and foster team bonding.
18. Enhance recycling efforts: Increase the number of recycling bins in the workplace, remind employees to avoid common recycling mistakes and dispose of waste correctly to minimize their environmental impact.
19. Create a car-free or carpool day: Encourage employees to travel by bike, public transportation or carpooling to reduce CO2 emissions and promote eco-friendly transportation habits. This is also a simple solution to air pollution in big cities.
Earth Day activities are a great way to contribute to environmental conservation and promote sustainable living. By engaging in these activities, you can make a positive impact on the environment.
Read more:
underlined orange
are partially partner links: If you buy here, you actively support Utopia.org, because we will receive a small part of the sales proceeds.
More info
.
Do you like this post?
Thank you very much for voting!