Vegan comfort food makes us feel warm and satisfied, and often brings back happy memories — minus the meat and dairy. Here's some ideas for main courses, breakfast and dessert.
What exactly is comfort food? It's any food which gives you a warm, happy feeling, and is often associated with positive memories. Since comfort foods are often tied to home or specific experiences, different people will crave different kinds of comfort food. Comfort food cravings are often high in carbohydrates, fat or sugar, so it's best to eat them in moderation.
Comfort foods not only satisfy your hunger but also boost your mood and makes you feel better. Vegans will have the same kind of cravings for comfort food as non-vegans. We'll give you the ultimate guide to vegan comfort food main courses, desserts, breakfasts and drinks.
Why Do We Crave Comfort Food?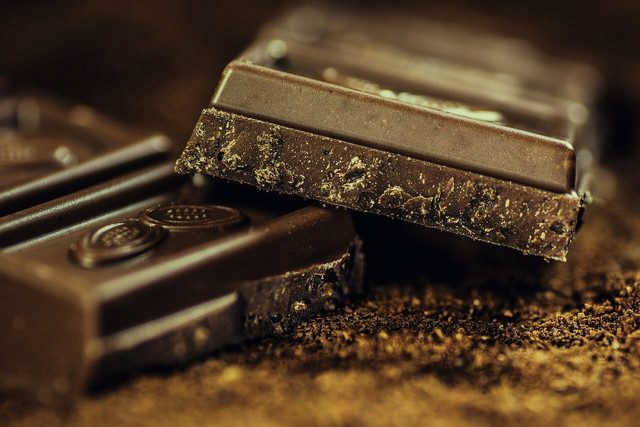 A 2011 study found that fatty acids have an impact on the same part of the brain that moderates our emotions. This means that if we feel sad and then we consume foods containing these fatty acids, it may help to improve or boost our mood. Similarly, comfort food can make us feel good due to a memory it invokes, such as reminding you of your childhood.
Comfort food cravings are really common and many people experience them frequently. This can become problematic if we always give in to these cravings and consume fatty food or carbohydrates as comfort food, which could lead to weight gain or health complications. Similarly, one can become too reliant on food to provide comfort and developing an unhealthy relationship with eating, often referred to as emotional eating.
But there are ways to satisfy your craving for comfort food while maintaining a healthy balance. One good tip is to ensure that you stock up on healthy comfort foods at home, and avoid going to the store when the craving for comfort food strikes.
Breakfast Comfort Foods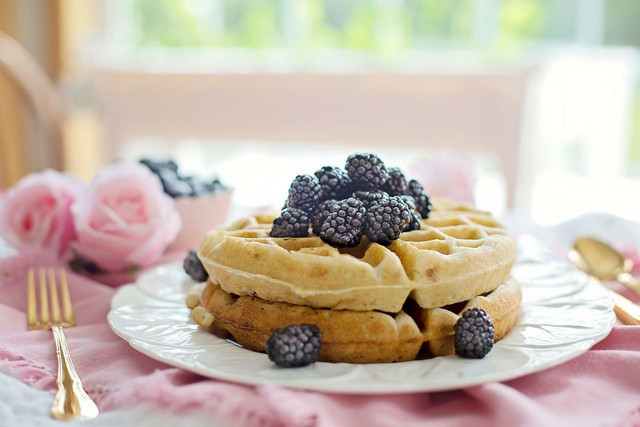 1. Overnight oats — This dish is great for those who don't have time to prepare breakfast and often find themselves skipping it. Oats are filling, warming and healthy and provide a slow release of energy. This recipe can be adapted so you can add any fruit that you like, and you can use old fashioned or quick oats.
2. Vegan waffles — Maybe one of the most comforting breakfasts, waffles are an American favorite. The classic recipe can be made vegan by using oat milk and aquafaba, which will make them extra fluffy. This is another recipe where the topping can be adapted to suit your cravings.
3. Easy vegan pancakes — Another classic breakfast and so easy to make, you'll whip these up in no time. Vegan pancakes simply use oat milk instead of eggs. They are whisked in with the other ingredients to make a light and fluffy batter. Similarly to waffles, you can top these with your favorite ingredients.
4. Healthy homemade granola — Granola is crunchy and healthy, giving you that burst of energy you need to begin your morning. You can mix and match your favorite ingredients in this recipe, to make it the ideal breakfast comfort food. Serve with plant-based milk or vegan yogurt.
5. Easy vegan biscuits and gravy — The vegan biscuits are covered in a creamy, herby sauce which is delightfully warming. Another classic to get you thinking of home.
Comforting Vegan Main Courses and Sides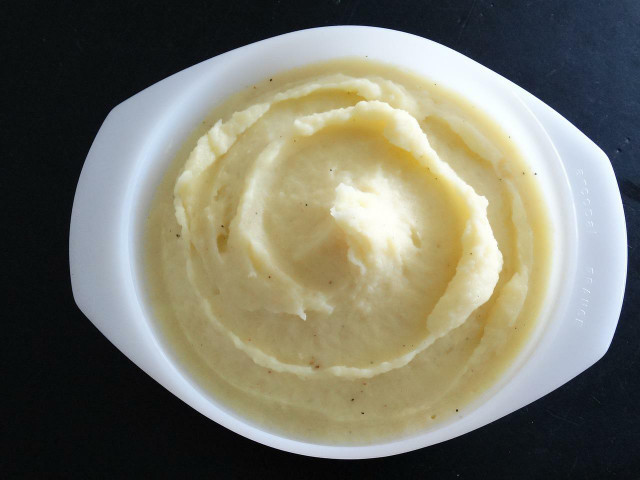 1. Vegan baked mac and cheese — This classic dish is warm, comforting and filling. Vegans can enjoy mac and cheese with vegan cheese sauce and can make this dish on the stove or in the oven.
2. Homemade vegan hamburger helper — Another pasta-based dish, this one-pot meal uses plant-based meat to create a meat-free hamburger taste. Vegan cheese and milk make it extra creamy, and a range of spices give it a kick.
3. Vegan mashed potatoes — Mashed potatoes are a hearty side dish to main courses and remind many people of the holidays. Vegan mashed potatoes are made creamy and smooth by using vegan butter.
4. Vegan corn dog — Another memory-evoking snack is the corn dog, a popular childhood treat. It's easy to replace a regular hot dog with a vegan hot dog to satisfy this craving.
5. Seitan steak — Vegans don't need to miss out on steak when craving something rich and filling. Seitan steak is made by washing the starch off wheat and leaving only the gluten behind. The texture is very similar to meat and the taste is rich and comforting.
6. Homemade vegan black bean burger — It's easy to make your own vegan bean burger and it's also cheaper than buying the frozen version in the store. Black bean burgers are healthy and go well with our other comfort foods like veggie fries and mashed potatoes.
7. Veggie fries — Fries are a comforting snack or side dish and they don't have to be unhealthy. You can make them not only from potatoes, but also from other vegetables such as parsnips, carrots and asparagus.
8. Vegan chop suey — Rather than reaching for instant noodles to satisfy your craving, why not make your own healthier stir-fried noodles at home? Vegan chop suey is packed full of crunchy vegetables, tofu and fried in soy sauce.
9. Pizza with vegan pizza toppings — One of the most popular dishes in the US, pizza is eaten across the country every day.
10. Vegan "chicken" pot pie — Pies are a great, warming comfort food for cold days, bringing back happy memories of family meals or school lunches. Oyster mushrooms replace the chicken in this vegan pot pie recipe. Use pre-made puff pastry to reduce cooking time. 
11. Vegan Carbonara — Indulge in the comforting flavors of a classic Italian dish with this dairy-free, meatless carbonara recipe. In just 30 minutes, savor a delicious pasta dish made with smoked tofu and a creamy soy milk sauce that'll leave you craving more. Perfect for a cozy night in or an elegant dinner party.
Sweet Comfort Foods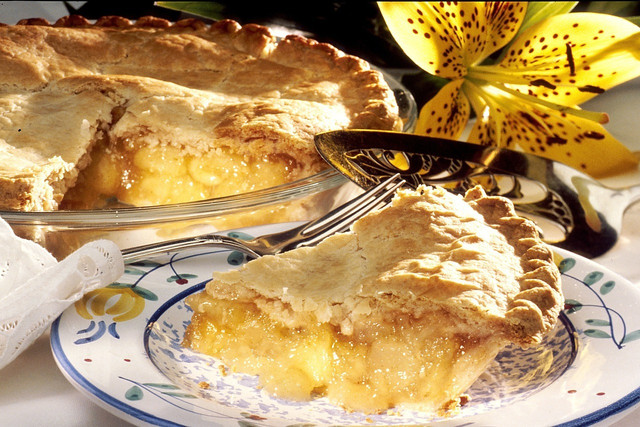 1. Vegan chocolate — Perhaps one of the most craved sweet comfort foods, chocolate is known to improve your mood due to its ability to help the brain make serotonin, or the "happy" hormone. This vegan chocolate is dark and only slightly sweet due to the maple syrup and chopped dates in the recipe.
2. Vegan ice cream — Regular ice cream is calorific due to its dairy content, but vegan ice cream can be made using healthier alternatives such as bananas, peanut butter, oat milk, dates, raspberries or coconut milk.
3. Vegan pecan pie — A comforting dessert made from sweet, buttery pecans and shortcrust pastry. Often served at Thanksgiving, this comfort food will bring back loads of memories.
4. Vegan donuts — Choose whether to make ring or jam donuts to satisfy your sweet tooth. These donuts should be eaten in moderation as they contain a high amount of sugar.
5. Homemade oatmeal cookies — It's a great idea to have a batch of cookies ready in the cookie jar, for when the craving strikes. These vegan cookies are made from rolled oats, and they're full of protein, carbohydrates and fiber — a perfect nutritious comfort food.
6. Vegan apple pie — Many of us eat apple pie during the holidays. It is one of the best-known desserts in the US and is served with whipped cream or ice cream.
7. Vegan red velvet cake — One of the most popular cakes in the US, it features layers of red sponge and vegan cream cheese.
8. No-bake vegan cheesecake — A healthier option than regular cheesecake, this vegan recipe uses bananas instead of dairy cream cheese, and rolled oats and hazelnuts for the crust. Top it with berries and you won't be able to resist this easy, no-bake cheesecake.
9. Vegan gingerbread cookies — A holiday favorite, the smell of gingerbread can evoke many memories.
Comforting Vegan Beverages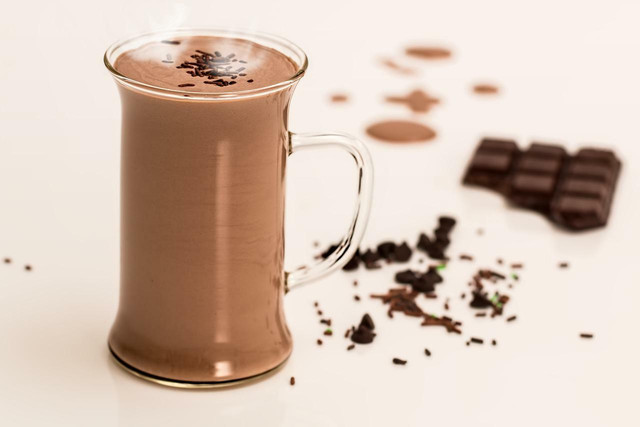 1. Homemade pumpkin spice latte — Who doesn't think of pumpkins when you think of the fall? Pumpkins aren't just for Halloween and pumpkin pie, you can also add pumpkin spice to your latte.
2. Homemade vegan strawberry milk — Milky drinks are refreshing and cool, and vegans need not miss out on this comforting feeling. You can use any type of plant-based milk in this recipe and the strawberries make it deliciously fresh.
3. Homemade hot cocoa — There's nothing like snuggling up on the sofa with a mug of hot cocoa.
4. Authentic Southern sweet tea — A comforting drink for those from the South, this drink has been around since the 1800s, when southerners starting added sugar to black tea. The tradition continues today.
5. Soda alternatives — While we may crave the sweetness and fizz of soda, it is not the healthiest of drinks. There are lots of other options which can provide just as much comfort, but are better for you.
Read more:
** Links to retailers marked with ** or
underlined orange
are partially partner links: If you buy here, you actively support Utopia.org, because we will receive a small part of the sales proceeds.
More info
.
Do you like this post?
Thank you very much for voting!