Vegan holiday dishes are eco-friendly and nourishing. Plus, there's a great variety to choose from! Time to swap that turkey with one of these delicious plant-based meals.
Vegan holiday dishes are not only for vegans! In fact, if more Americans would incorporate vegan dishes into their holiday cooking, this could have an immense impact on our climate. Researchers have found that meat production in the United States generated between 4.6 and 71. billion tons of greenhouse gases every year, which makes up 15 to 24% of total emissions — let that sink in.
Not only are vegan holiday dishes better for the environment, but they are also incredibly delicious and way more versatile and nourishing. So, what are you waiting for? Plan your next holiday and pitch these amazing dishes to your friends and family. We've collected over forty ideas for you. Don't forget to use organic and fair trade ingredients when possible!
1. A Vegan Twist on a Classic Holiday Dish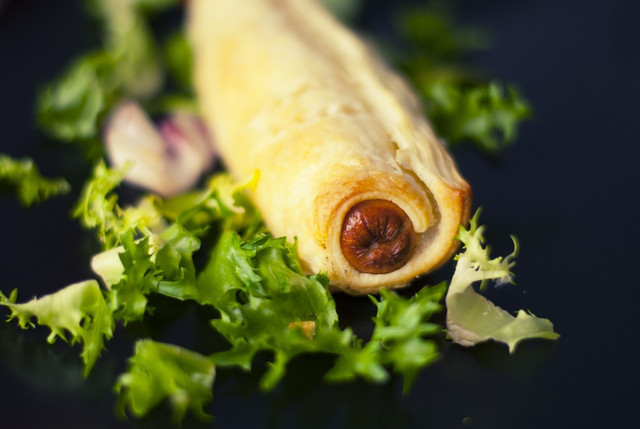 "Pigs in a blanket" is a popular starter that many remember from their childhood. It basically includes any type of sausage wrapped in croissant dough or puff pastry. Recreating traditional recipes is a great way to make vegan holiday dishes more appealing to skeptical family members. Check out these variations of veggie sausages, choose your favorite, and wrap them in vegan puff pastry.
2. Vegan Quiche Makes a Great Starter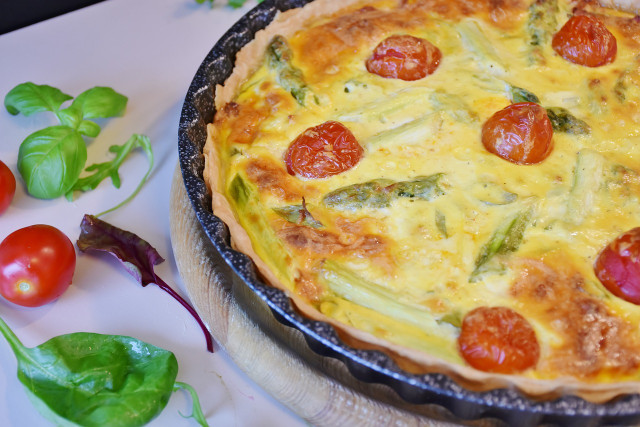 How about serving this vegan asparagus quiche that is light on the stomach, full of nutrients and versatile in its taste? Your guests are going to love this French option for a vegan holiday dish, and might not even notice that it's plant-based.
3. Try These Crostini Variations as Vegan Holiday Dishes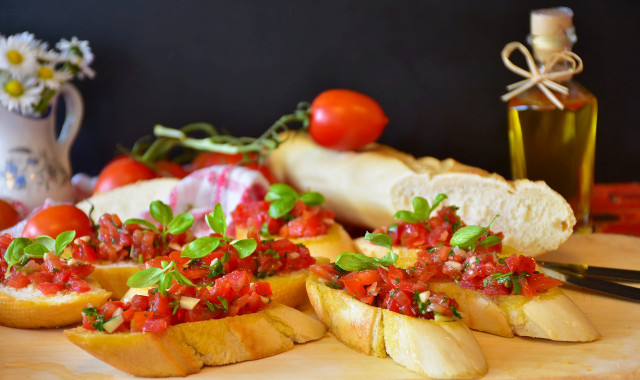 Crostini originate in Italy and basically translates to "little crusts". They go with a variety of different spreads and dips and thus, make the perfect vegan starter. Check out this vegan crostini recipe that can be made with just three ingredients.
4. Reuse Stale Bread as a Vegan Holiday Dish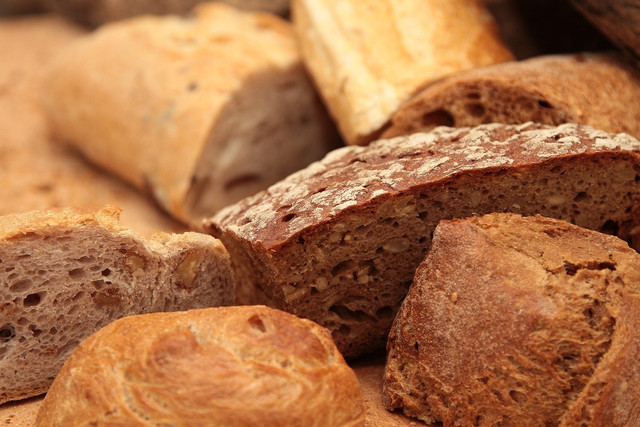 Celebrating a holiday often comes with a lot of waste. One way to reduce food waste during the season is to find creative ways to use food scraps that you might otherwise throw away. For example, try out one of these stale bread recipes. Whether it's German bread dumplings or bread casserole, any of these dishes will make an interesting and sustainable addition to your holiday table.
5. Make a Vegan Cheese Board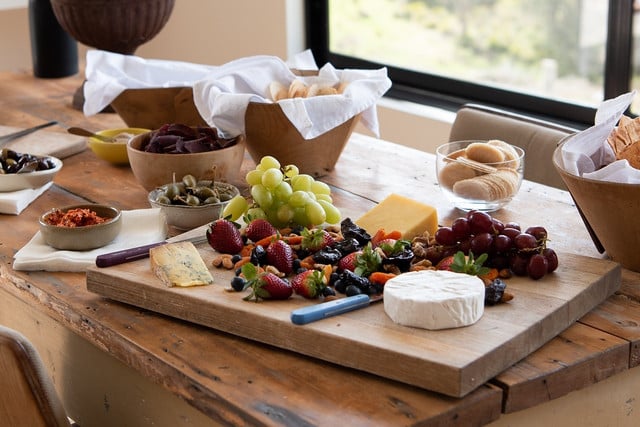 A vegan cheese board is an easy-to-make but also fancy and sophisticated idea for a vegan holiday dish — it's a favorite among guests. Cheese boards leave a lot of freedom for playing around with toppings, like fruits, nuts, olives, or chutney. These vegan cheese substitutes will be a great foundation.
6. Provide Your Guests With Different Soup Options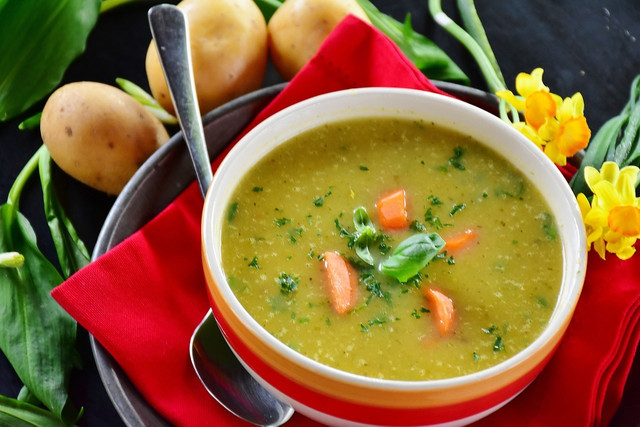 Another great vegan holiday starter is soup! After coming in from the chilly weather, a warm and hearty stew will be exactly what your guests are in need of. Check out the best soup recipes for fall and winter. But truly, a soup works for any season; this vegan mushroom soup recipe for example, is easy to make and has a unique taste.
7. Try This Delicious Pumpkin Dip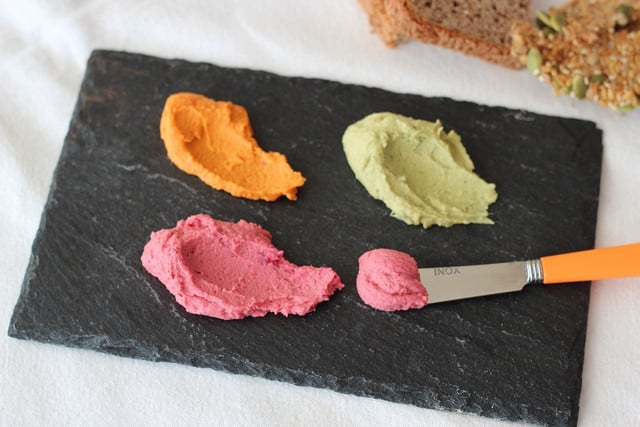 This pumpkin dip recipe is ideal for Halloween or Thanksgiving. It's a great vegan holiday dish because you can serve it alongside many other dishes. On top of that, it's super easy to make.
8. Easy Vegan Mushroom Jerkey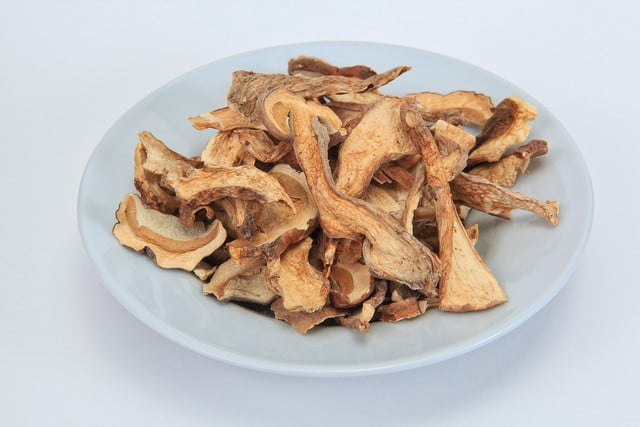 Jerky is a great salty snack or starter for every party. And it's surprisingly easy to make a vegan version of it. Convince yourself and your guests by making this easy vegan mushroom jerky recipe.
9. Vegan Summer Rolls To Bring a Fresh Taste to Your Holiday Gathering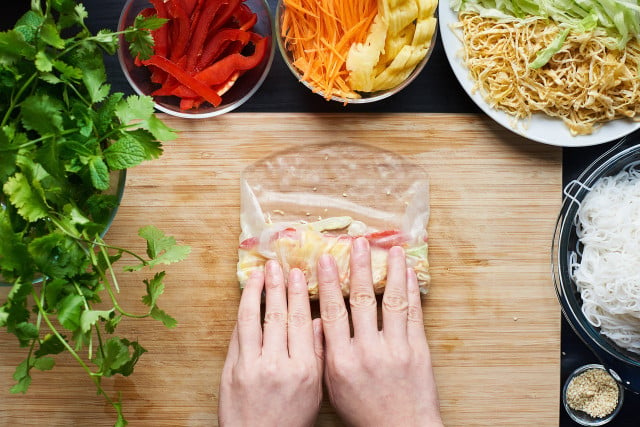 Despite their name, these vibrant vegan summer rolls can be enjoyed in any season. Serve them cold with this easy and delicious satay sauce or vegan sriracha mayo.
10. Vegan Baked Potatoes As a Starter Or Side
Vegan baked potatoes can be loaded with dips, veggies, or herbs. Besides that, you can also cut up smaller wedges of potatoes and roast them in the oven. This is a great starter for a vegan holiday feast, as it's something almost everyone likes — including potential picky children at your holiday gathering.
11. Brussels Sprouts as a Side Dish for Your Vegan Holiday Buffet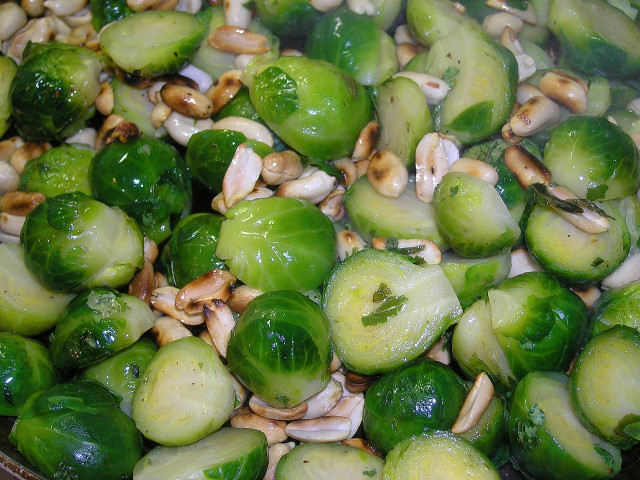 Still looking for a side dish that is easy to make, yet tasty alongside nearly any dish? This easy pan fried brussels sprouts recipe might be for you. Brussels sprouts are packed with vitamins and nutrients. Make sure to buy them regionally, when they are in season — best for the taste and the environment.
12. Legumes Are Great For Making Your Vegan Holiday Dish More Protein-based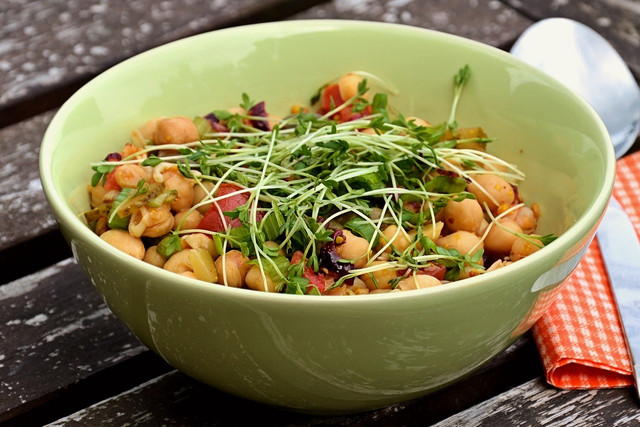 You may be concerned about integrating enough plant-based protein when serving a fully vegan holiday buffet. But don't worry! Many side dishes are actually packed with plant-based protein. Try making this vegan chickpea salad or learn how to cook red lentils to chef up a vegan bolognese.
13. Cauliflower Can Be Used for a Variety of Vegan Holiday Dishes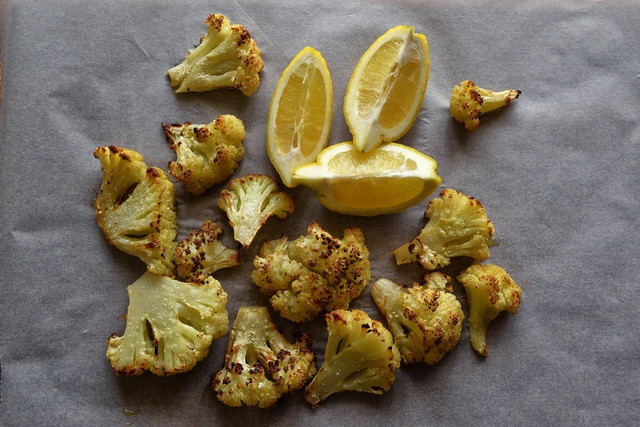 Cauliflower is probably one of the most versatile vegetables, as there are so many ways of preparing it. For example, you can roast cauliflower, cook it, turn it into vegan chicken wings or mashed cauliflower, fry it —the list goes on. Check out this article to learn about eight different ways of cooking cauliflower.
Did you know that even cauliflower leaves are edible and can be roasted? This is great, as it helps reduce food waste, and you can use it as another vegan side dish!
14. Tater Tots Casserole As A Side Dish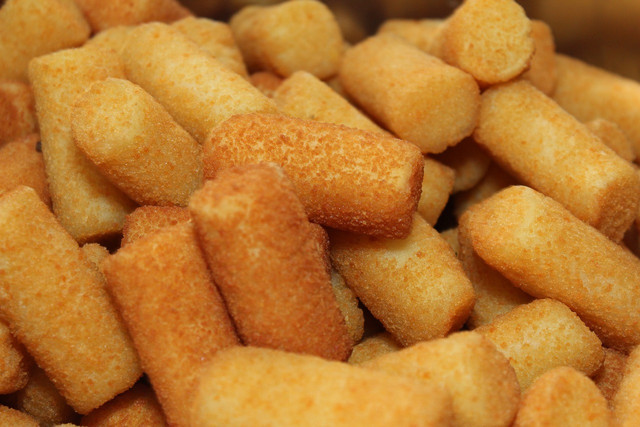 Ever considered serving tater tots as a side dish? Homemade tater tots can be served as they are or turned into an easy vegan tater tot casserole. This vegan holiday dish is especially popular among children, so you can make sure even the smallest guests are happy and full at the end of the holiday celebration!
15. Pumpkin Curry, Tart, or Mash: Endless Options For This Holiday Favorite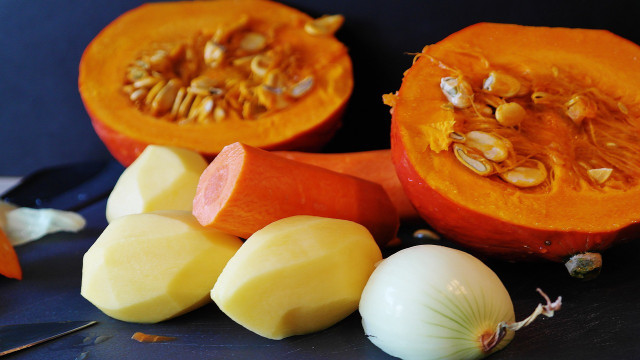 Pumpkins are a must when serving vegan holiday dishes around fall and winter time. They are rich in minerals, vitamins, and antioxidants, have quite a unique taste and brighten up every menu with their orange color. Look at these pumpkin recipe ideas, containing three family-friendly ways to cook a pumpkin.
16. Serve Your Vegan Holiday Dishes With Some Glühwein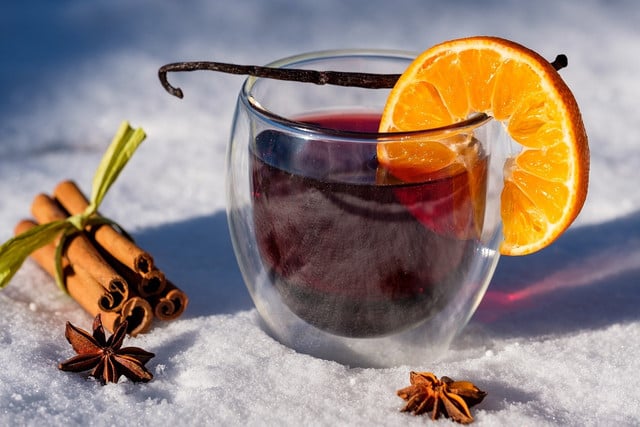 Glühwein is a popular mulled wine in Germany that will guarantee the holiday spirit; plus, it can help digest all those delicious side dishes. Have a look at these simple gluhwein recipes which contain an alcohol-free option of the popular German hot drink.
Not a big fan of mulled wine? Maybe this homemade hot cocoa or this vegan chai tea latte will speak to you more.
17. Bring Some Mexican Flavor To Your Holiday Buffet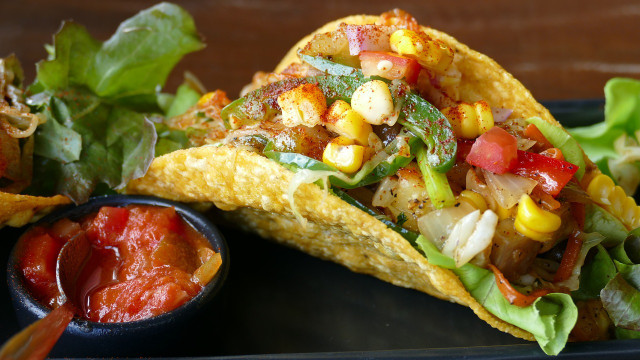 Why stick to American dishes only, when there are no set rules for your vegan holiday buffet? These spicy vegan birria tacos are typically eaten at Mexican parties and buffets. While they originally are not dairy and meat-free, this version uses mushrooms or jack fruit instead.
18. Steamed Vegetables Are a Light and Healthy Side Dish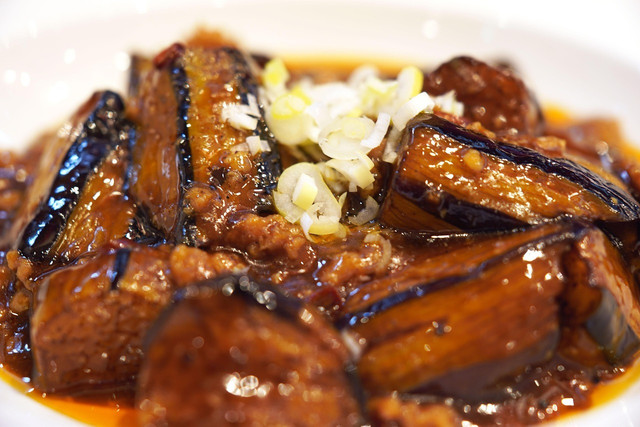 Steamed vegetables require less oil than roasting or frying veggies, which makes them a great way to incorporate some vegan holiday dishes that are easy on the stomach. This steamed eggplant recipe will show you how to prepare this vegetable the Chinese and Korean ways.
19. Pretzels Are Perfect To Snack On In Between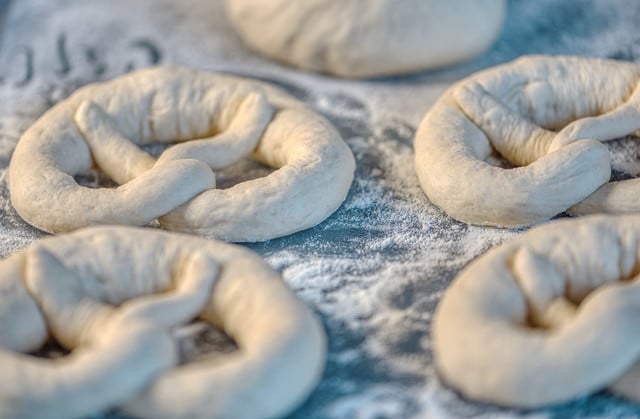 Everyone loves pretzels! Why not try this easy vegan recipe for soft pretzels? They are rich, salty pastries that work well together with vegan dips, vegan spreads, vegan cheese, or Bavarian sweet mustard.
20. Walnut-Lentil Roast as a Comforting Main Dish
Serving solely vegan holiday dishes to your family, friends, and other guests does not mean you have to sacrifice traditional holiday dinners, such as a good roast. This vegan roast made of lentils and walnuts will leave no one hungry and have even meat lovers raving about it for days after.
21. Filling and Delicious Recipe For Vegan Turkey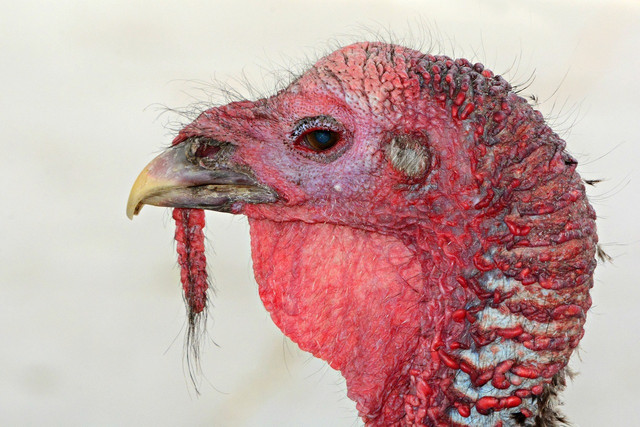 Vegan turkey is another great example of how easily you can recreate traditional holiday foods.
22. A Vegan Version Of Shepherd's Pie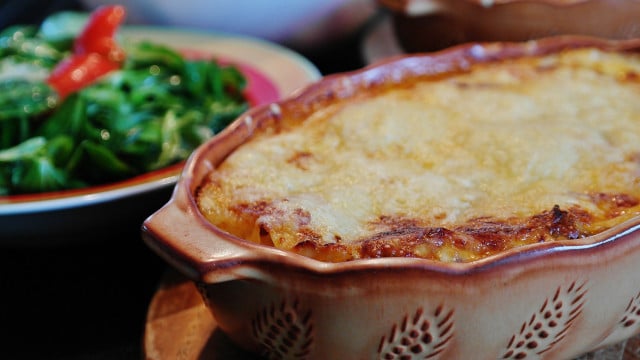 Looking for a hearty main dish? This vegan shepherd's pie with lentils might be for you! It contains many vegetables and plant-based proteins.
23. Bring A Caribbean Dish To Your Buffet
Tired of traditional holiday dishes? If you thought about trying out something new for the next holidays, consider making this vegan sancocho! It's a hearty stew originating in the Dominican Republic.
24. Try This Scrumptious Vegan Mushroom Risotto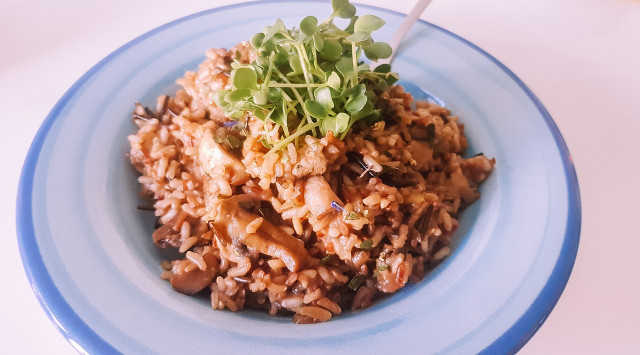 You cannot go wrong with this vegan mushroom risotto. On top of mushroom risotto being a creamy and filling vegan holiday dish, mushrooms are also one of the most sustainable vegetable options.
25. Vegan Gravy Is a Must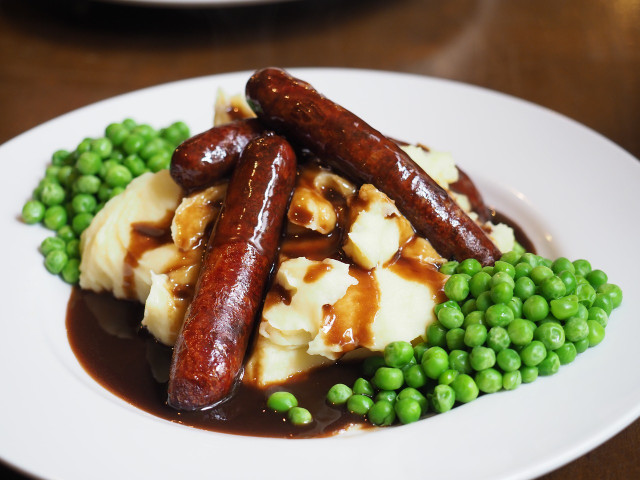 Just because you aren't cooking any meat this holiday, doesn't mean you have to give up gravy. This easy vegan gravy recipe is made from mushrooms, thyme, vegetable broth and more.
26. Check Out This Vegan Chili Recipe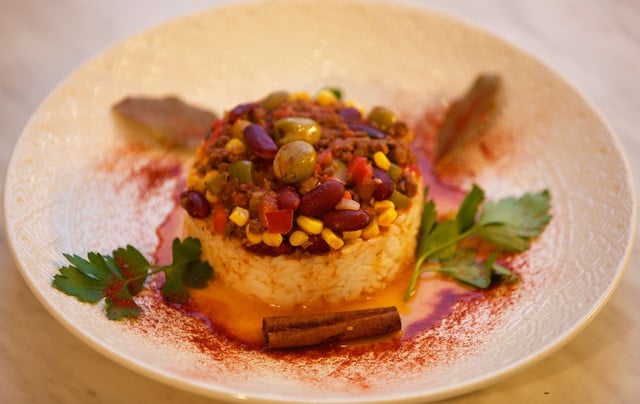 Chili is a great dish for larger holiday gatherings or parties, as it can easily be made in larger batches. We've linked you the best vegan chili recipe here.
27. Homemade Gnocchi For Some Italian Taste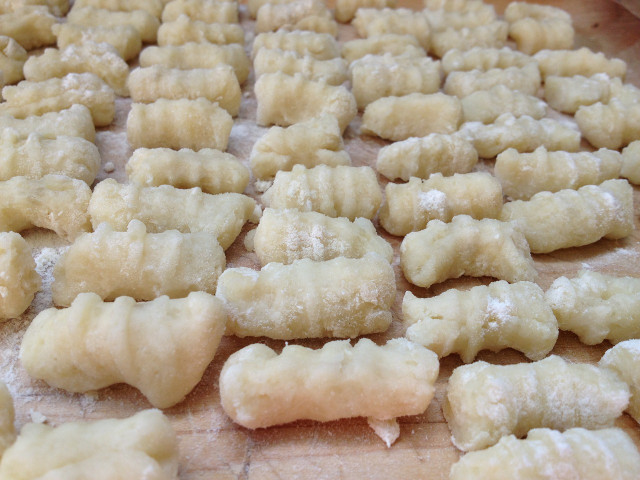 Gnocchi are not only super delicious and have a unique consistency, they can easily be made fully vegan. So how about preparing spicy vegan gnocchi or creamy vegan garlic gnocchi for your next holiday gathering? Check out this vegan gnocchi recipe for guidance.
28. Stuffed Mushrooms Are The New Stuffed Turkey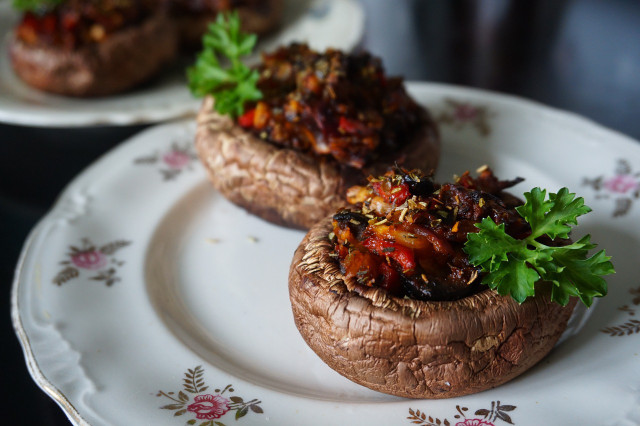 Instead of recreating a roast by veganizing it, you can also stuff vegetables! Mushrooms are a great option for this. Stuffed with ingredients such as walnuts, parsley and sun-dried tomatoes, they make the perfect vegan holiday dish. Just follow this vegan stuffed mushrooms recipe.
29. The Perfect Vegan Holiday Dish For Colder Days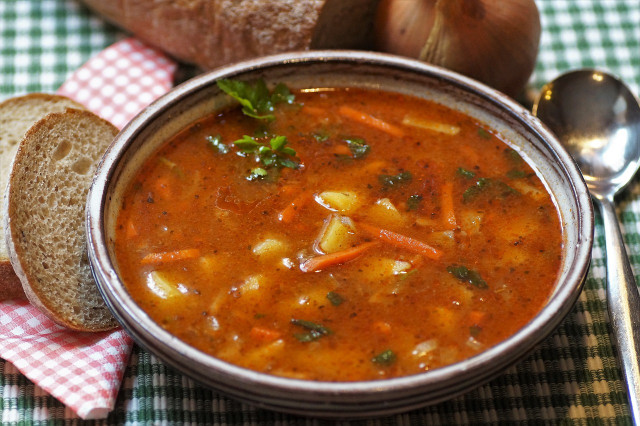 Keep your guests warm and cozy with this Tuscan white bean and kale soup. It's full of vegetables, herbs, beans and kale and thus, one of the healthiest and richest vegan holiday dishes.
30. Vegan Comfort Food Ideas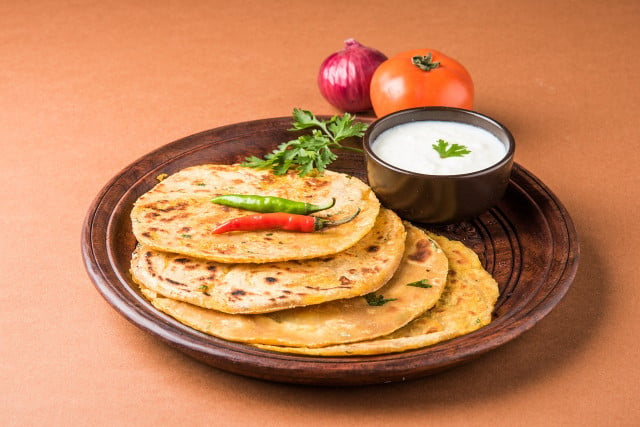 Holidays are a time to comfort yourself and your loved ones. Even more important is that your holiday dishes match this energy! We've put together a guide for vegan comfort food, make sure to check it out!
31. Vegan Custard For Many Desserts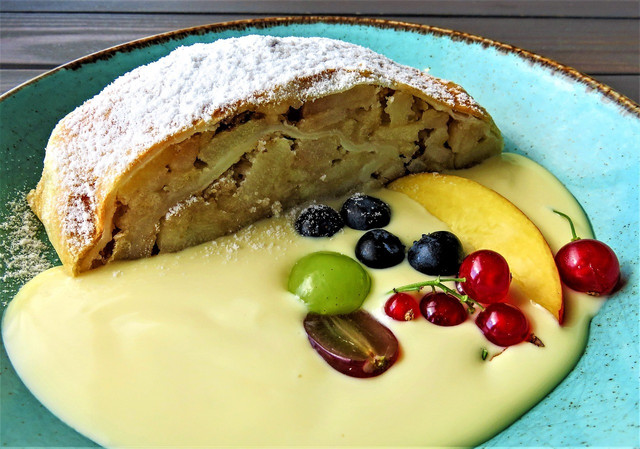 Don't forget about dessert options when planning your vegan holiday dishes. This easy vegan custard is great on top of many vegan desserts.
32. These Desserts Can Be Made Without An Oven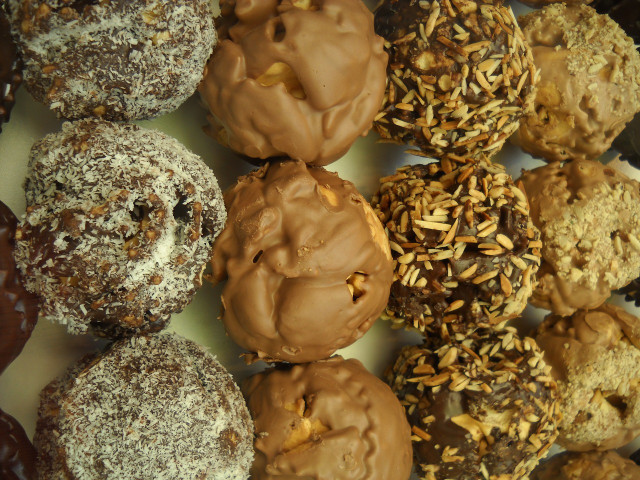 Making no-bake christmas treats is one example of easy recipes that don't require an oven. They look like little snowballs and are made from nourishing and filling ingredients.
33. Try This Vegan Pumpkin Pie
Pumpkin pie is an all-time favorite for American holiday desserts. Good news: it can easily be made completely animal-friendly. Your guests are going to love this dairy-free pumpkin pie.
34. Easy Vegan Apple Pudding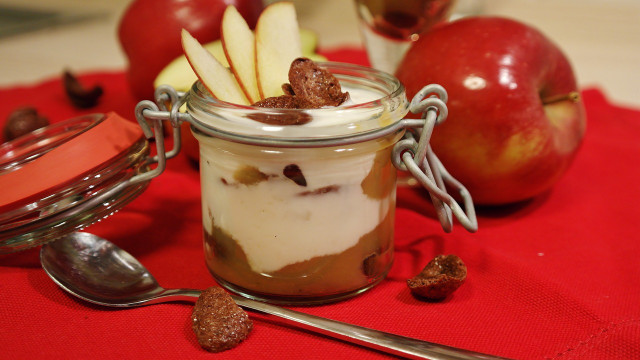 A vegan apple pudding is a warm and sweet dish that works perfectly as a holiday dessert to serve to your friends and family.
35. Turn Vegan Butter, Flour, And Apples Into A Delicious Crumble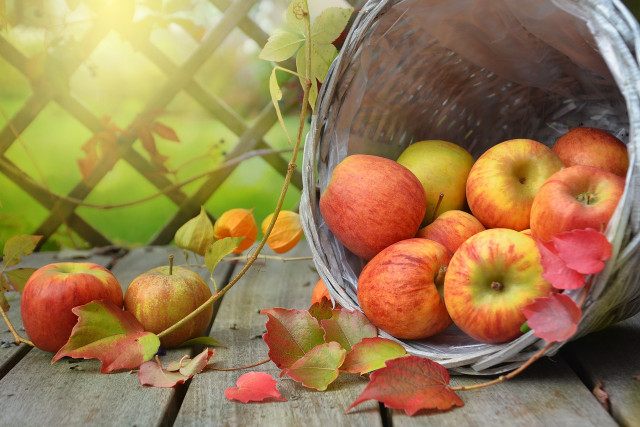 Do you love munching on cookies or cake crumbles? This easy vegan apple crumble, might be for you. It's the most delicious when it is still warm. Garnish it with some berries, powdered sugar, nice cream, vegan cream, or vegan custard.
36. Try Making Vegan Truffles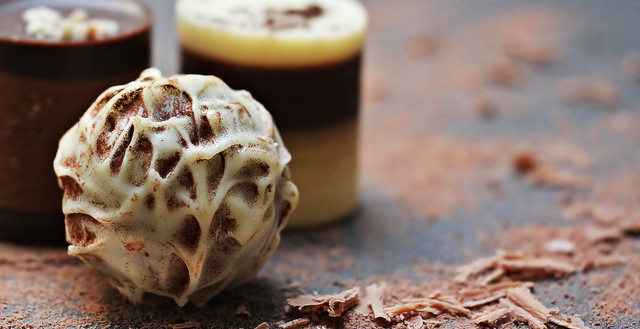 Vegan truffles have something luxurious about them. Using coconut milk and vegan margarine instead of dairy products makes them a healthier option that is easy to digest.
37. Use Coconut Milk as Base for Plant-Based Desserts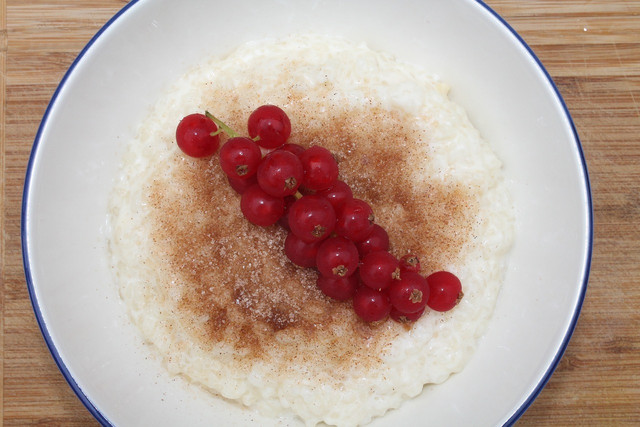 Coconut milk is naturally sweet and creamy and serves as the perfect base for many vegan desserts. For example, you can use it to make vanilla pudding, rice pudding, or vegan pancakes. Here's an article on four delicious coconut milk desserts.
38. Eggnog Can Easily Be Made Vegan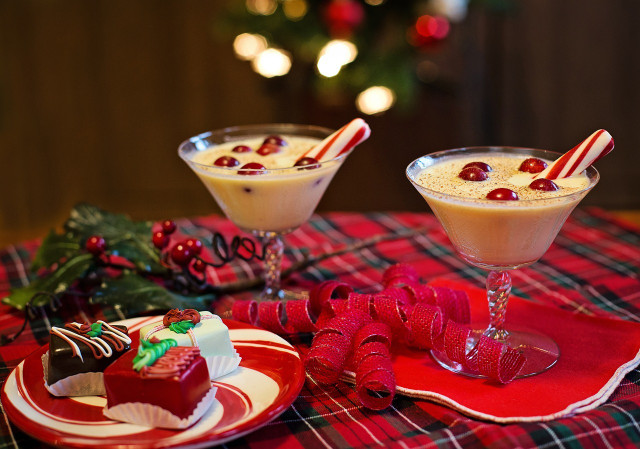 What is so unique about the taste of eggnog is its creamy consistency and deep flavor. This vegan eggnog recipe shows you how you can easily recreate it using plant-based ingredients only.
39. Bake These Gingerbread Cookies With Friends Or Family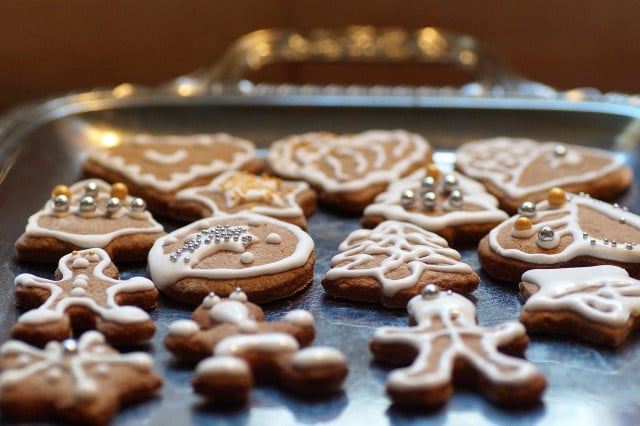 The holidays are a time of coming together with your loved ones. Instead of stressing yourself out by preparing all holiday dishes by yourself, why don't you invite someone to tag along? These vegan gingerbread cookies are especially fun to bake with children.
40. Pumpkin Trifle Is a Nice and Easy Vegan Holiday Dessert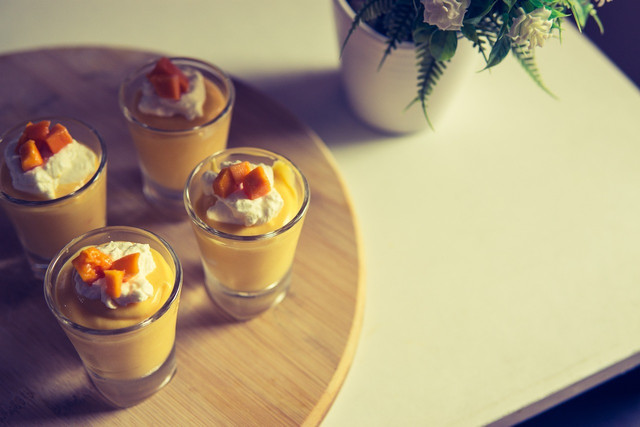 Give trifles a twist and make it the perfect holiday dish by following this easy and vegan pumpkin trifle recipe.
Read more:
** Links to retailers marked with ** or
underlined orange
are partially partner links: If you buy here, you actively support Utopia.org, because we will receive a small part of the sales proceeds.
More info
.